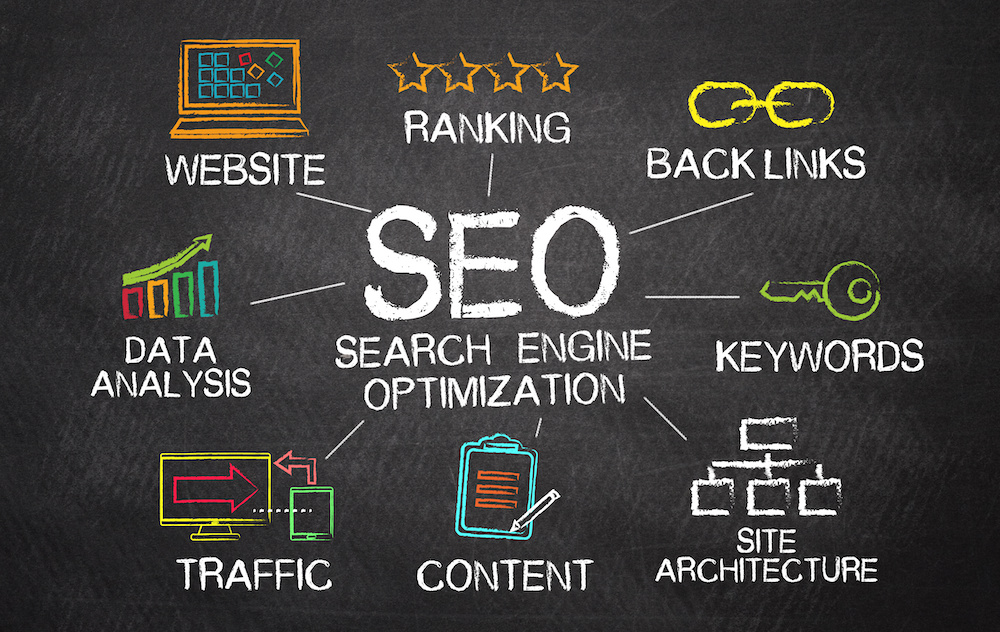 What is SEO & Why is it Important For Your Business
 Having an online presence is becoming increasingly more important for business owners in 2023. A variety of digital platforms allow you to create an identity for your business that potential customers can read about before they ever call or visit for the first time. So, how do you make sure those potential customers can find you online? This is where SEO comes into play. In this post, we'll explain what SEO is, why it is important for business success, and how to get started with some best practices.
What is SEO?
SEO, or search engine optimization, is the process of improving your website so that it appears higher in a list of search results on Google or other search engines. Improving your visibility with SEO is done through small modifications to your website over time, which will increase its rank and attract more visitors without using paid ads.
Why is SEO Important?
When customers search online for a product or service that you offer, your business needs to be easy to discover. According to SEO Expert, 92% of searchers will pick businesses on the first page of local search results. This means that within your local community, your website's search visibility could be the deciding factor between you and your competitors.
 In addition to ranking high in search results, many of the best practices involved in SEO will help make your website more user-friendly. From easy navigation to working links, descriptive titles, quality content and more, optimizing your site will help your potential customers have a more enjoyable experience as they do their research. According to Sweor, 88% of online consumers are less likely to return to a site after a bad experience. This means that your website could have a high impact on potential new customers, especially if it is their first impression of your brand.
4 SEO Best Practices
SEO may seem complicated, but it is easier to get started once you understand the basics. These best practices are a great place to start. If you have questions, or if you would like to dive further into SEO for your site, our team at Adams Digital Services would love to help.
 1.  Avoid duplicating content
As you create titles, descriptions, and other text on your website, each page should have unique content. Having the same or similar content across multiple pages is regarded as less valuable to users and will not show up in search results. One example would be if you use the same word-for-word description on more than one page or section of your site.
2.  Create high quality title tags
In addition to having unique title tags for each webpage, your titles should use your target keyword as early as possible in the name. The first few words and phrases in the tag carry more weight in Google search results. However, it is best to only use one keyword per title. Your titles should also be interesting and compelling, since your rank will increase as more people click your link. For example, if your keyword is "digital marketing" then your title tag for a blog post might be "The Best Digital Marketing Techniques in 2022."
3.  Optimize your images
There are some easy ways to make your images more search-engine-friendly. First, choose an appropriate file type. In general, JPG files load faster, but for images that show text, a PNG might be better.
Second, name the image files with descriptive text about what is depicted in the image. For example, an image of a dog chasing a frisbee might be named "dog-chasing-frisbee.jpg" with each word separated by a hyphen.
Third, use alt text to describe your images even further. The alt text is meant to be descriptive enough for those who cannot see the image. For the image of the dog, the alt text could be "Large brown and white dog chases a blue frisbee at a dog park."
4.  Build internal links
Throughout your site, you should add links that direct users to other relevant or helpful pages on your site. As you create brand new content, you can link to it within the pages containing older content. This will help increase your site traffic across multiple pages, which will boost your search rank.
Say you have a web page that lists your dog grooming services. You could add a clickable hyperlink to each phrase describing a service. For example, the phrase "teeth cleaning" could be linked to another page or blog post that goes more in-depth about cleaning your dog's teeth.
Getting Started
To begin optimizing your website for search, you may need to do a little research. First, you should find out which keywords, or search terms, are most commonly used by your target audience to find solutions. Think about your various topics, and brainstorm what someone looking for that topic might type in the search bar. You can also create a free Google Ads account and use the Google Keywords Planner tool to discover new keywords. This will help you understand your audience's thought process as you optimize your site.
If you need help getting started with these best practices and other SEO techniques, call Adams Digital Services. We specialize in growing your business through custom digital campaigns that boost your brand's online presence. Whether you are a brand new business owner or you have been open for decades, it is important to stay on top of relevant marketing trends and techniques. Give us a call or contact us to schedule a consultation.
Fun Mini Quiz:
What are the two most important signals used by Google to rank your website for search?
Find out on our Facebook or Instagram page!
[Answer: High-quality content and link building]